I can not believe it is already August! I swear once you have a kid, time flies like crazy! That's why every so often I like to sit down and reflect on the past month. I begin by thinking about the things that made me happy or proud. Then, I think about the patterns and habits that no longer are serving me. Finally, I set my goals for the upcoming weeks. This exercise has made me so much more motivated! It's easy to keep our dreams in the future, but when you force yourself to sit down and reflect on what you really want, you make it much more attainable. I've learned in order to manifest the life you want, you start by creating habits the future you being envisioned has. August is usually a month I dread because it means the beginning of a new school year, but this exercise has helped me be so excited for all of the new opportunities coming in the fall!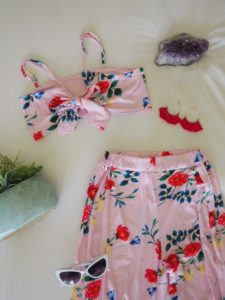 August also means we're at the peak of the summer heat so getting dressed has become less about looking cute and more about staying cool! Luckily though, these adorable rose printed, pink pants from Zaful keep me looking fashionable and put together even in 100 degree heat! The material of this gorgeous set is light and breathable yet sustainable and the slit in the pants make them perfect for the summer! I absolutely love wearing these pieces together or individually. They're so unique, but entirely wearable!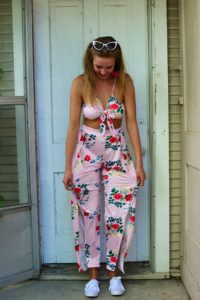 Here I have paired my floral set with these adorable pink tassel earrings! I am obsessed with anything that has tassels and this beautiful pink color makes it the perfect accessory to add a little something special to any outfit. I wore these to my sister's baby shower and everyone was complimenting me on them! Just like the pink set they are trendy yet practical and anyone can pull these off!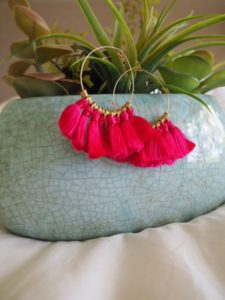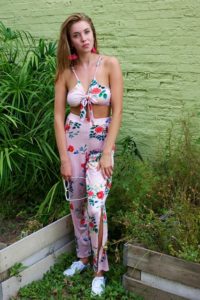 Finally, I have these white cat-eyed sunglasses which I think are so fun! I've never really been a fan of sunglasses just because I always feel like they look so weird on me, but lately I have been crazy about retro sunnies! I've been buying them from thrift stores, department stores, and even gas stations! haha! When I saw these, I knew I had to have them! I thought the shape was so cute and the white made them really interesting. I didn't own anything similar to these sunglasses, but now they're like the only pair I wear!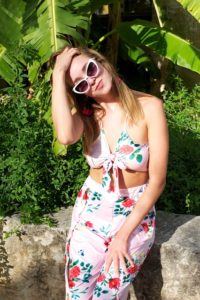 Zaful is the perfect place to find affordable and cute clothes! Every time I go on their website I find a million things my wardrobe just needs! Zaful is my go to place when it comes to finding trendy clothes for a low price! Check them out to find all of your wardrobe necessities to get you through this heat!!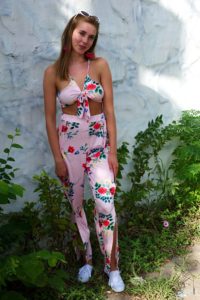 Special thanks to @charlotte_brooke_ photography for the beautiful images!!
All love,
Amy Shortt