Yoga is one of my favorite forms of exercise. It connects your breath with your movement–encouraging you to focus and emphasizing the connection between mind, body, and soul. Yoga is both relaxing and an amazing workout but the reality is, it's not very sanitary. You definitely want to clean your yoga mat after each session. Traditional cleaners are full of chemicals and overwhelming scents so, I make my own yoga mat spray! Here's how:
You Will Need: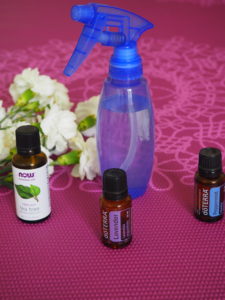 4. Filtered Water
5. Spray Bottle
To Do:
1. Fill your spray bottle with filtered water
2. Add 5-8 drops of each essential oil
3. Spray and wipe on mat after each workout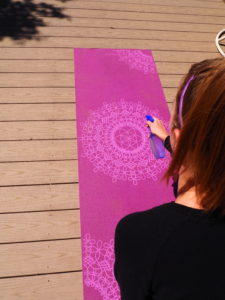 I love this mat spray not only because it's so easy to make, but also because it is completely natural. It has a pleasant smell that doesn't detract your focus like the fragrance of traditional cleaners do. It is also just as effective as traditional cleaners. Tea Tree oil is anti-bacterial, anti-fungal, and anti-viral. Lavender oil has anti-bacterial and anti-fungal properties. It also helps you to relax and focus. Peppermint oil is refreshing and anti-bacterial.
I hope you enjoy this yoga mat spray as much as I do!
All love,
Amy Shortt