One of my favorite things to do when I travel is sit outside of a cafe in a busy part of town and just people watch. I love observing the locals to really get a good sense of the city, but the best part is getting a feel for the local fashion. I just got back from New York and kind of want to donate my whole closet and start fresh because I am so inspired by the street style I saw there. Haha! 
In my suitcase I took to New York I packed some of my current must haves, and throughout my entire trip, from the airport to window shopping in Soho to casual walks in the West Village I received countless compliments! These pieces effortlessly turn an otherwise casual outfit into a chic and yet comfortable fit for Fall. 
Hats
I am OBSESSED with hats! If you follow me on Instagram, you've probably seen copious amounts of pictures and stories of me wearing a variety of different hats. I love hats because they can hide dirty and/or untamable hair, keep you warm, and add more dimension to your outfit. They can instantly piece together an outfit and make you look way more stylish. My current favorite hats for Fall are Newsboy Hats and Wide Brim Fedoras.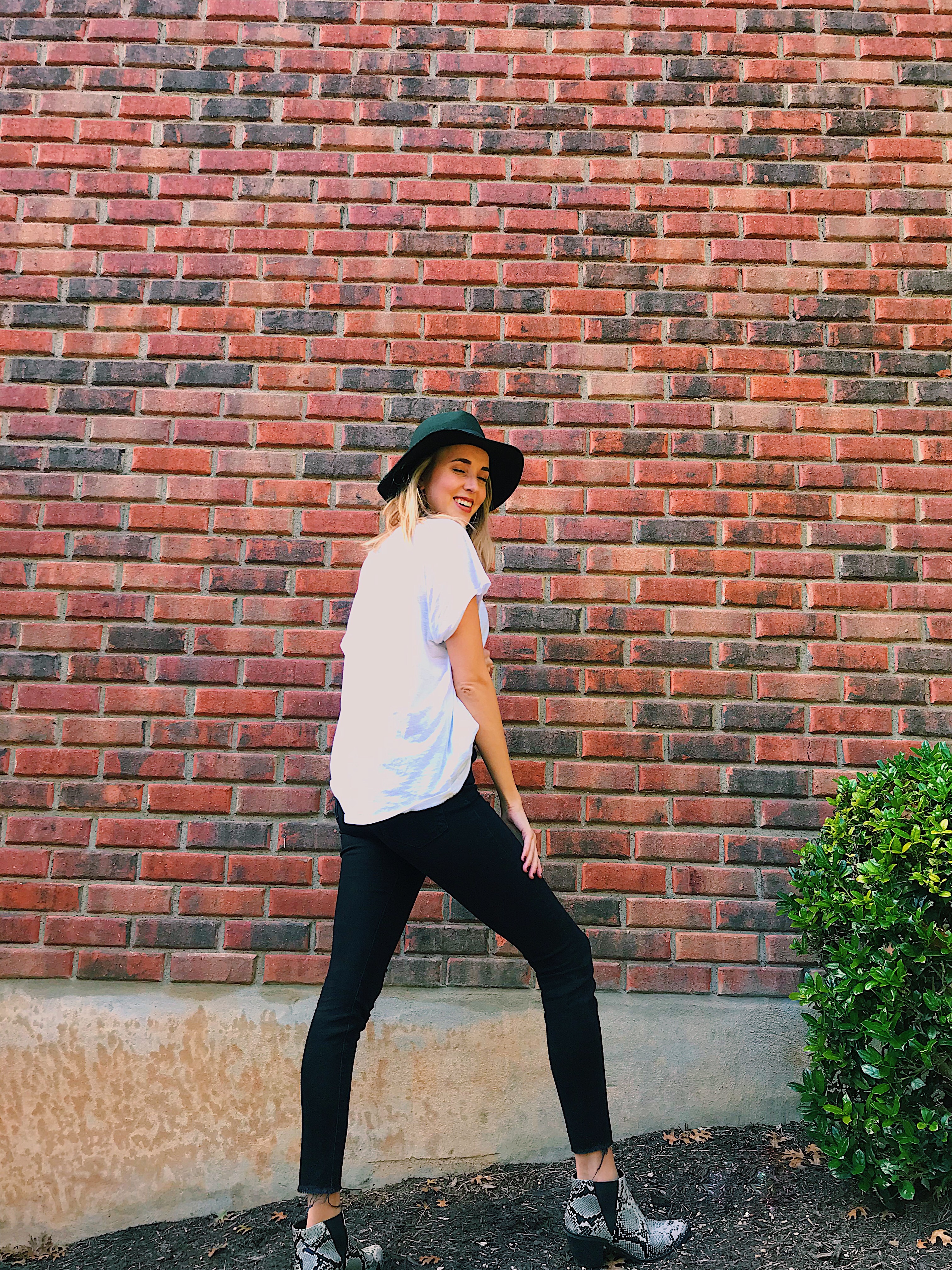 2.  Cowboy Boots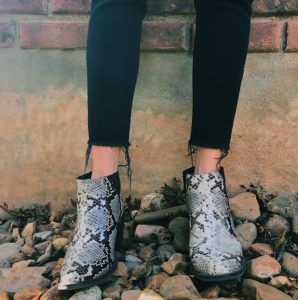 Surprisingly, as a Texan girl I have never owned a pair of cowboy boots until this year. The cowboy boot trend is super wearable, but also can look really chic when done correctly. I prefer booties over boots for my everyday looks, so my current go-to shoe this season is a cowboy-esque snake-skin ankle booty. I always love a patterned shoe for the subtle detail it adds to a look. Cowboy boots are definitely the perfect addition to any Fall outfit to keep you warm and fashionable!
3.  High Waisted Paper Bag Pants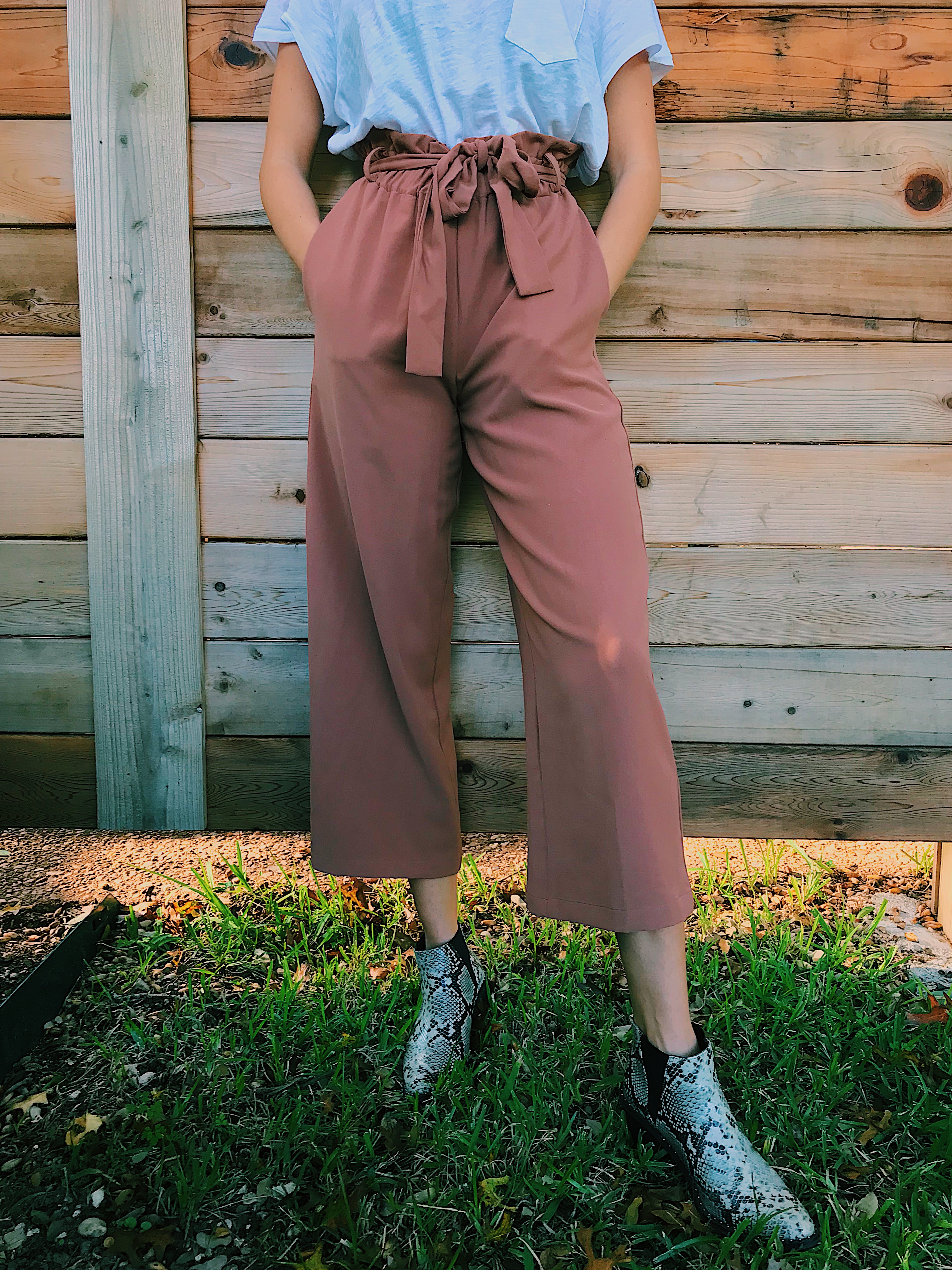 I cannot believe there was ever a time I wore pants that were not high-waisted, but my current favorite high-waisted pant is paper bag pants. They are way more chic than they sound! They are so comfortable, but they give off a very clean and almost professional vibe that can be worn casual or dressy. They're perfect to spice up your every day t-shirt and booties effortlessly. Every time I wear a pair of paper bag pants I always get compliments like "Your outfit is flawless" (from the stylist in the Gucci store) and "You are so fashion forward" (from a cute lady in CVS — haha!).
These three pieces are my current must-haves for my Fall wardrobe because they are super wearable, but they easily spice up an otherwise boring outfit to make you look way more fashionable! I know you'll love playing around with these pieces as much as I have!
Amy 
//What are your current Fall must haves?// Let me know in the comments below!