I believe what products we put on our body is just as important as what food we put in it. Considering my skin will absorb the ingredients of what I am putting on it, I am very intentional about what products I use. I must confess, this is not just because I love reading the backs of labels on skincare products, I also just have really sensitive skin that does not respond well to chemicals, scents, or certain ingredients. So, I guess you could say I was forced to care about the products I put on my skin. Which means, I have discovered some amazing products that have seriously done wonders for my skin at a fraction of the cost of high end products. 
To make a long story short concerning the history of my skin–she has been THROUGH it. For years I suffered with hormonal acne and in the hopes to combat my breakouts I would dry out my skin which only made it produce more oil to make up for the lack of moisture which equals MORE ACNE. I saw dermatologists and even a couple of estheticians and it wasn't until one particular appointment with a different esthetician than I normally saw that I learned I actually have extremely dry skin. She recommended really hydrating products for me and basically over night I noticed a massive difference in my skin. Over time my acne went away completely and to this day I am so anal about my hydrating skincare routine!
My skincare routine is very simple, straightforward and completely natural. All of the products I use are made with really good ingredients for any skin type, but especially if you have sensitive skin like I do!
1. Cleanser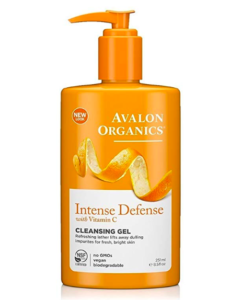 This cleanser I use both in the morning and evening to wash my face. I found it at Whole Foods and knew I wanted to try it out because it is made with Vitamin C. Vitamin C is really good for the overall texture of your skin. It can help prevent acne, heal mild acne scars, and prevent wrinkles! This cleanser is super hydrating, prevents potential breakouts and smells amazing!
2. Serum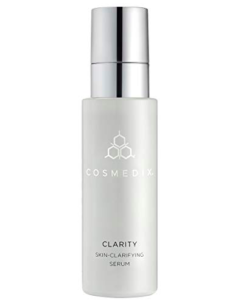 This serum was recommended to me one time after getting a facial done by my favorite esthetician who helped me improve my skin so much! I do not use it all of the time because it can be pretty harsh for my sensitive skin. It is made with salycidic acid which is really effective for preventing breakouts, but can dry out your skin only causing more breakouts. So, I only use this serum at night 2-3 times a week. Pro tip: sometimes I will only put it on a problem area or if I have one blemish instead of all over my face! 
3. Cream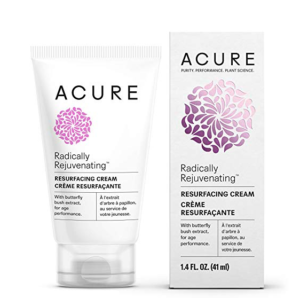 I am so obsessed with this cream! My sister actually discovered it at Whole Foods (duh) and when I complimented her on how smooth her skin looked, she said it was because of this product. I of course ran out to get a bottle for myself and seriously….this product is a miracle in a bottle! It is an all natural resurfacing cream that supports the restoration of skin cells. I am not kidding when I say I saw a difference in the texture of my skin OVERNIGHT. There was a period of time when I stopped using it and as soon as I started using it again–my mom complimented me on how glowy and smooth my skin looks! It is perfect for acne scars, wrinkles, and any sort of discoloration. It is super gentle as well so I use this both in the morning and at night for maximum results. 
4. Moisturizer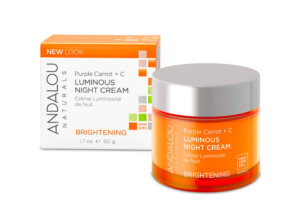 If I haven't made it clear already. I have REALLY sensitive skin. I am SUPER picky about the products I use and once I find something that my skin responds well to–I stick with it! So, when I ran out of my moisturizer and my dad offered to run to Whole Foods (are you surprised?) to go get me a new one, I was terrified. I was scared because he doesn't know the long list of ingredients my skin doesn't react well too. All he knew is that I needed something really moisturizing. When he came home with the Andalou luminous night cream, I was still very apprehensive to try it out. A quick look at the ingredients and I realized it was made with Vitamin C. One point for dad, but still a little weary. The next couple of days proved that this is easily the best moisturizer I have ever used. It smells amazing, it's light enough for daytime, but still extremely hydrating! I use this in the morning and at night and my skin has never been more moisturized and glowy!
5. Face Masks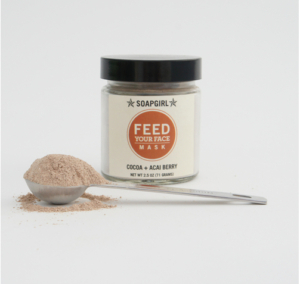 Who doesn't love face masks? They are such an easy and fun way to give yourself a little extra love. I used to do a face mask every night, but now I probably only do one once every two weeks or so. Of course, I am super careful about what ingredients are in the masks so I will usually look for powder masks I can mix myself. My favorite mask is the Cocoa and Acai Berry mask from Soap Girl. Since it is a powder, you just add 1 teaspoon of water for every teaspoon of the powder and mix! This particular mask is perfect to prevent breakouts especially hormonal ones, but the best part is that it does not dry out your skin! For times when I don't feel like mixing my own mask and want to get something a little cheaper, I love the Mask Of Magnaminty from Lush. It's a great gentle exfoliant to purify your skin without drying it out of course. It's super gentle so it's the perfect exfoliating mask if you have sensitive skin as well!
Amy 
//If you try these products, do you like them? What are your favorite skin care products?// Let me know in the comments below!