I can not believe yet another summer has flown by. It is already back to school season again and luckily Zaful is having a huge end of summer sale to ensure you enter the new season feeling confident. For the first time ever, I actually have the freedom of fully enjoying the shift of seasons and I could not be more excited. Fall is for sure one of my favorite times of the year. I love exchanging my summer shorts for jeans, my sandals for boots, and my vibrant clothing for rich and deep pieces.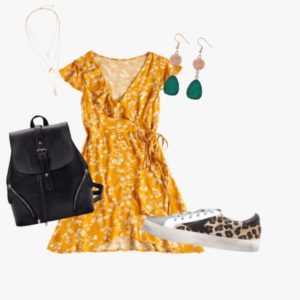 Where I live it remains relatively warm even during the Fall months so, dresses in rich fall colors are an essential. This mustard yellow dress is perfect to pair with sneakers for a casual look. I personally love to push boundaries when it comes to fashion so, mixing patterns and colors is definitely my obsession right now.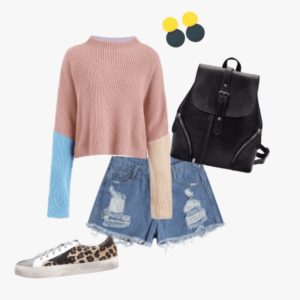 Sweaters are always a necessity in the Fall. Zaful has the biggest variety of sweaters so you can cozy up with your hot apple cider and a good book on a brisk Autumn day. They are perfect to pair with leggings, jeans, or shorts! Statement earrings and printed shoes are the perfect accessory to add more depth and personality to an other wise simple outfit.
Adding new pieces to your wardrobe is one of the easiest and most fun ways to gracefully transition with the seasons. Zaful's end of summer sale is the ideal place to find new pieces to spice up your Fall wardrobe!
Amy
//What trends are you most excited about for this Fall?// Tell me in the comments below!
Discount code for orders:
Use code " ZFSally " All orders use the code , over $100 save $12 ( 1 time limited )
Use code" ZFSally " All orders use the code , over $50 save $ 6 ( 1 time limited )
Use code" ZFSally " All orders use the code , over $25 save $ 3 ( 1 time limited )
Please note: Each customer could only use each coupon for one time.