The weather is finally cooling off a little bit and I am so excited! Except, it's the weird kind of weather that's cold in the mornings and evenings, but hot during the day. When I leave my house, it's so chilly outside that I definitely need a jacket, but by mid afternoon I am sweating! Haha! This is one of my go to outfits for Fall currently because it's warm enough for the mornings, but allows me to cool off in the afternoon as well. 
Getting dressed can be a little tricky when the weather can not make up it's mind. I survive the early fall by layering so that as the day goes on and the weather heats up a little bit, I can remove any unnecessary layers. 
I have been loving mid length skirts like this ever since I got back from France in July. I think the cut is perfect for weather that can't make up it's mind. This polka dot skirt from Zaful is one of my current favorites because the pattern is so youthful and fun, the slit is super flattering, and the buttons along the front are so cute! 
I paired it with a blank tank top with lace detailing so I can cool off when the sun comes out, a blush pink suede jacket, a green hat, and my current favorite earrings from Zaful!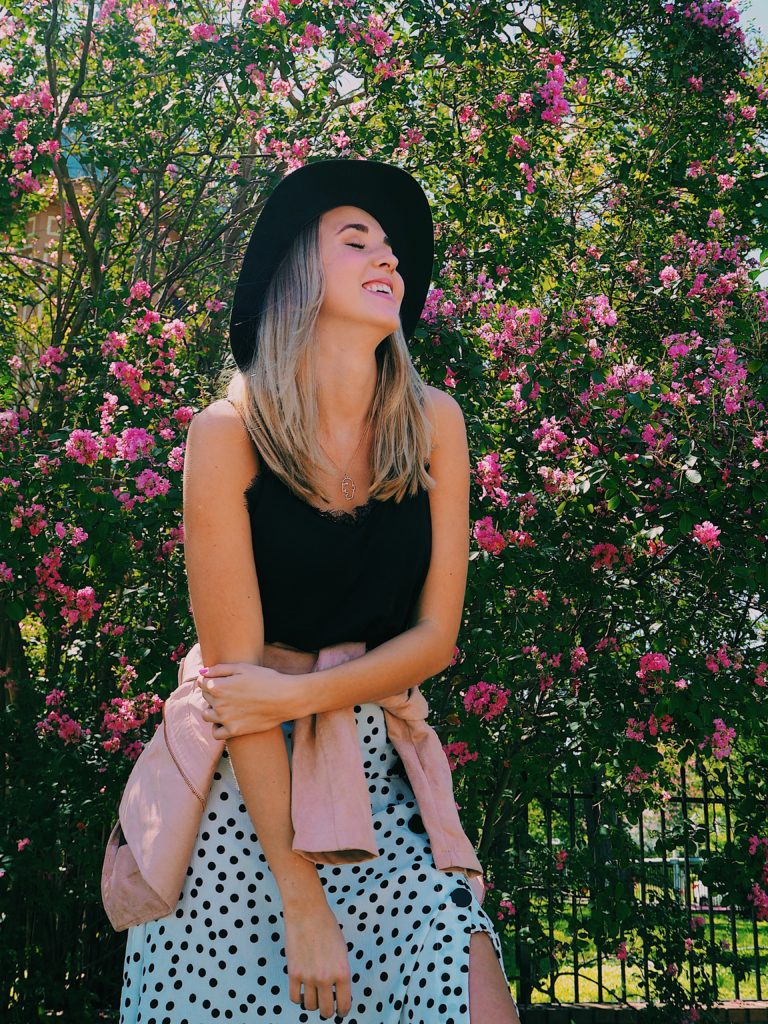 Anyone who knows me knows I am obsessed with anything that has a puffball and these earrings are no exception. I think they add such  fun touch to any outfit!
Amy 
//What is your current go-to Fall outfit?// Let me know in the comments below!