Whooh! We've nearly made it through the first month of 2019! Congrats to all of us who are still crushing our goals and intentions for this year and way to go everyone who maybe fell off once or twice, but picked themselves back up and continued with their goals!
I thought it would be really fun if I started sharing some of my favorite items each month including everything from beauty to home, and even some helpful mama gadgets. I love to try new things, but I am really picky in EVERY area of my life. Anyone who knows me knows I am always down to try out so many different styles in fashion, home decor, etc, but I rarely stick to one thing for long unless I REALLY love it. So you can bet your sweet dollar that when something makes it to my list of favorites…it is a solid find!
Here are some of my favorites from the month of January:
Fashion
I'm pretty sure we can all agree that shopping for the perfect pair of jeans is probably one of the seven layers of hell. It's nearly impossible for every woman I know! Personally, I am naturally thin, but with childbearing hips that are significantly bigger than my waist and omg just don't even get me started on my daddy long legs!! As you can imagine I have a host of issues when shopping for jeans! This past time when I went though I found my perfect fit…like Sisterhood of the Traveling Pants perfect!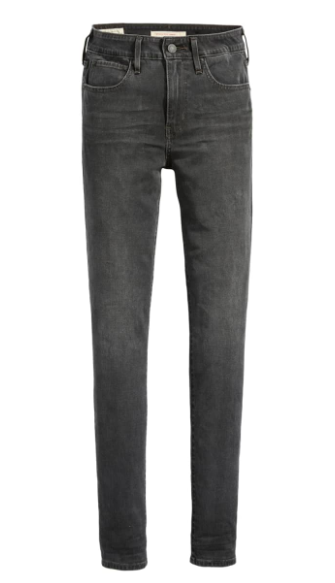 The Levi's 721 High Waist Skinny jeans are a God-send! They fit me perfectly in the waist, but have enough stretch to fit my hips, butt, and thighs without being so stretchy that by the end of the day they're basically falling off! The best part though….they actually fit me in the legs too! Seriously I think that is the first time that is happened since I was like 10. I also am such a big fan of a faded wash like this! I think it's the perfect wash to match both casual and dressy looks! So girl, if you're straight, curvy, or somewhere in between, tall, short, or somewhere in between–you NEED to try these ASAP! I highly recommend!
2. Beauty
I have a confession to make…I don't always take off my makeup before bed. Ah! I know I know! Not taking off your makeup before bed is probably one of the worst things you can do for your skin resulting in breakouts, wrinkles, etc, but let me explain myself! Sometimes, I'm just way too tired. Sometimes, I crash before I can even THINK about taking it off. I am proud to say that since I discovered this product I can not remember the last time I slept with makeup on! (I say discovered when really I stole this from my little sister after my other sister gifted it to her for Christmas! Whoops!)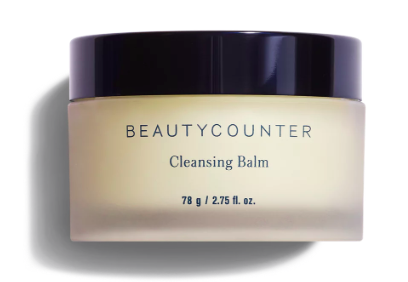 The Beauty Counter Cleansing Balm is seriously one of the best things ever created! It's so genius I am pretty upset I didn't think of it myself. The cleansing balm is pretty much you're one stop shop for those nights when maybe you're coming home from a night out and the last thing you want to do is take off your lashes and wash off your perfect cat-eye and contour. Hey! There's no judgement here! This miracle product not only dissolves your makeup, but also cleanses and moisturizes your skin so if you're too tired to finish your routine–you don't have to! You can also use it as just a daily cleanser or an overnight mask! For all my ladies who aren't afraid to confess that for whatever reason sometimes they sleep in their makeup–I have you covered!
3. Fitness
This mama is getting SERIOUS about my health and fitness this year. I've always eaten pretty well and I've been consistently working out for years now, but I have recently taken it to a whole new level. I have a toddler which means I need to be strong enough to carry 40+ pounds for extended periods of time and be able to chase him around Target when he gets tired of waiting for me when I'm looking at shoes. It's not always time permitting to set aside at least an hour for weight training so on the days I need to do a quick workout I have been loving using resistance bands!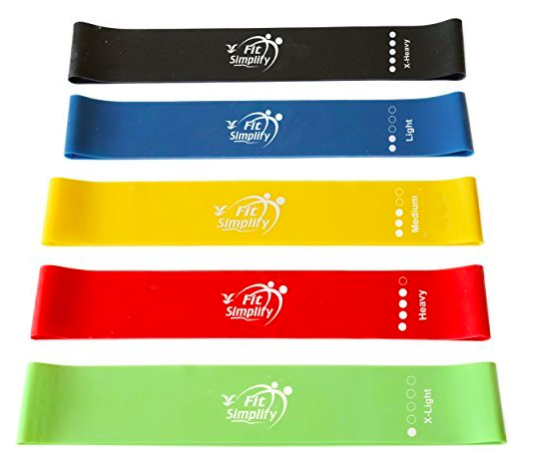 I have just been using these ones that I got off Amazon and they are the perfect addition to my workouts! I can easily take them with me when I'm traveling and don't have access to gym equipment, for when I need to do something quick, or just for an added challenge to my regular workouts! I love the lighter ones for arm and shoulder exercises where as the heavier ones are perfect to add resistance to leg and glute exercises!!
And that concludes my January favorites! Like I said, when I consistently am reaching for the same things over and over again, you know it's good! I use each of these items nearly every day! They all work so well for me and I hope they do for you too!
Amy
//What items have you been loving this past month?// Let me know in the comments below!